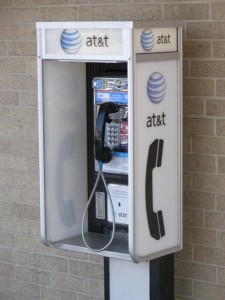 I've been thinking about things you hardly ever see anymore. Here are a few I came up with. What can you add to this list?
Pay Phones
Drive-In Theaters
Twinkies
Vacuum Tube Television
The Milk Man
Horse Drawn Produce Carts
Car Hops on Roller Skates
"Be Kind, Rewind" Signs in Video Rental Shops
Video Rental Shops
Cassette Tapes
Late Night TV Commercials For Earl Schieb
Metal Ice Cube Trays
2 Dollar Bills
Drugstore Soda Fountains
People Dressed up to go to Church
Fizzies
Carbon Paper
Collect Calls
Cigarette Machines
Pogo Sticks
Woolworths Five & Dime Stores
Dot Matrix Printers
Sea Monkey Commercials in Comics
Rabbit Ears for TV's
Computer Punch Cards
Wax Lips
Available now Greg Kihn's Brand New Novel "Painted Black" about guitarist Brian Jones co-founder of The Rolling Stones!

Click here for more info.