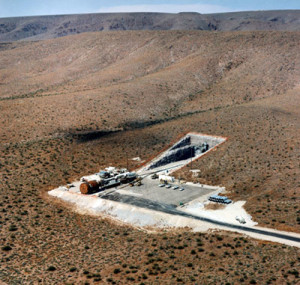 We have a secret headquarters in a cool old brick building in Northern California. We go there every day. We are like mad scientists working on a world-changing project. In fact we're considering wearing white lab coats (as a fashion statement) and pocket protectors. I can't tell you exactly what we're up to but it's coming along beautifully.
As you know, my creative juices have been flowing non-stop since I left KFOX radio. I haven't spoke to anyone over there this whole time. I kinda felt bad for Annalisa stepping into my shoes and trying to replace a hall of famer. I mean, she's really good and I like her, but it's a tall order. There's always people who are bound to be pissed off when you change your morning show after 17 years. That's the nature of radio.
The station hasn't sounded the same since that day. Somebody told me the ratings were down and they'd hired a new program director. I hope they can pull it together, because I genuinely like KFOX. I mean, it was my station for 17 years. It was like playing for the 49ers your whole career and making the pro bowl a whole bunch of times and then being traded to the Raiders or San Diego, you're still playing but it's not the same. I miss the scene.
But, as you know, I've got bigger fish to fry. I wrote and published RUBBER SOUL in the interim, and I finished the script for 45RPM. RUBBER SOUL is coming out Sept 3 and I'm going to Chicago for the Beatles fest in August. The band is playing again and we've got more gigs coming up.
I want to make movies, and I'm going to do it. I know nothing about making movies, which probably means I'll be good at it. I'm always good at stuff I don't know. Not knowing is the secret to my success. I don't think, I do. I know that sounds crazy, but it works for me.
I knew nothing about radio when I first went on the air 7- midnight on a little mom & pop classic rock station in San Jose called KFOX. But a year later I took over the morning show and helped build the station into the powerhouse it became. I knew nothing about writing novels when I started back in 1996, but my first effort HORROR SHOW was nominated for the Bran Stoker Award for best first novel. I've written and published five novels since then, and a whole bunch of short stories. My point is, when you're learning a new craft it's important to not know how hard it is. It's important that you're naive enough to not think you can fail. You need to be a little starry eyed, or as my dear mother would say "a cockeyed optimist."
That's how I feel right now.
We are putting together something truly wonderful. I can't tell you what it is just yet, but the minute we're ready I'll be screaming from the rooftops.
Right after I left KFOX I called my old friend Guy Kawasaki. Guy is a Silicon Valley legend. I was moaning and groaning about losing my job, and generally feeling sorry for myself, when he told me, "Stop thinking like that. The day you left KFOX is the best day of your life. You needed a kick in the butt, now get out there and do something!"
He was right. Right now we have several projects in the works- they are all exciting and I can't wait to tell you. But for now, you're gonna have to use your imagination.