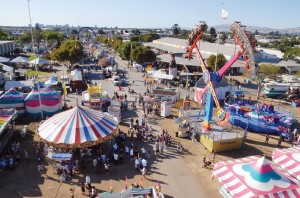 The Greg Kihn Band will be playing the Santa Clara County Fair in San Jose on Saturday, August 2!  What a kick it is to be going back after all these years.  We used to play that fair every summer back in the 1980's.  I love the atmosphere of the County Fair, the smell of cotton candy and French fries as you stroll down the Fairway, the kids love it, young couples love it, teenagers love it, chicks and guys love it, families, shirtless guys named "Schnozola" love it, and of course grandpa loves it too.  There's something about a County Fair that just spells AMERICA.  I'll see you on the second day of August at the Santa Clara County Fair!  Get your tickets now and don't be late.  You can still rock in America!
Available now Greg Kihn's Brand New Novel "Painted Black" about guitarist Brian Jones co-founder of The Rolling Stones!

Click here for more info.