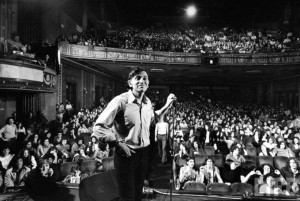 When I drove up to the performer's gate at the Shoreline Amphitheater on Saturday night for the Kihncert, I saw the same security guy guarding the gate.  I stopped to chat with him and he told me that he'd been working there for twenty years!  This guy had worked every Kihncert since day one- all eleven shows and he was there!  He congratulated me and said he thought maybe we had surpassed Bill Graham's Day On The Green, which he though only lasted ten years, but he wasn't sure.  The guy used to work for Bill Graham at the Fillmore for years before the Shoreline was built.  He reminded me of the time 25 years ago at the Fillmore when I shared a fattie with him at a Hot Tuna show.  Good deeds do not go unrewarded.  That guy never forgot it and he's been a friend for life!
Available now Greg Kihn's Brand New Novel "Painted Black" about guitarist Brian Jones co-founder of The Rolling Stones!

Click here for more info.