by Greg Kihn, posted Dec 5 2011 9:21AM
We go through this every year- the new class of inductees is nominated for the Rock & Roll Hall of Fame and I usually have a problem with it.  This year is no different.  Now, don't get me wrong, some of these acts are OK by me- because at least they are Rock & Roll (and after all- that's the name of the place!) but some of these acts are Pop, Rap, R&B, and Disco.  I have no beef against those musical genres but isn't this the R&R Hall Of Fame?  Surely their must be a Pop Hall Of Fame somewhere for people like Michael Jackson and Madonna because they clearly don't belong in the R&R Hall Of Fame.

That being said- it's about time the Hall of Fame recognized Joan Jett.  I've known her for years (since the Runaways) and she really is one of rock's true originals.  Joan is the real thing- a real rocker- no frills- no hype- no pretension.  She deserves to be in.
Other nominees include Heart (yes!), The Small faces (yes!), Guns & Roses (Si!), Freddie King (absolutely!) and the Red Hot Chilli Peppers (spicy!).  But as always there are a bunch of non-rock acts represented as well- The Spinnners (classic R&B), War (maybe, I don't know…),  But the Beastie Boys, Chaka Khan, and Donna Summer?  I'm not so sure.
Where are the rest of my friends?  The people I came up with?  Why are they not represented here?  What's wrong with the nomination committee?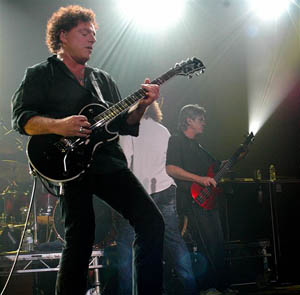 How about Journey?
Eddie Money?
The Doobie Brothers?
Let's face it- the Bay Area is underepresented- New York is OVER represented!  If the Talking Heads and the Ramones are in- shouldn't Journey and the Doobies?  If Blondie is in, why not Eddie Money?  You figure it out.