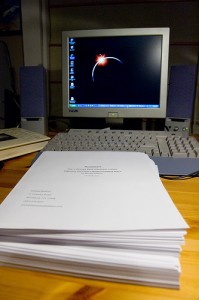 My new Beatles novel RUBBER SOUL is nearing completion. I just finished the editing- well, actually I didn't do it, I hired a professional editor who also happens to be a very old friend from Baltimore when I was growing up- Pete Heyrman and his editing company Bear Press. Pete and his team did an outstanding job. I had no idea how many mistakes were in the original manuscript. There were tons. The book is one more step closer to publication. We are currently negotiating a digital publishing deal and it's taking a little longer than I expected. I wanted to get this novel out by Christmas, but that is clearly not going to happen. I have revised my timetable to after January 2013.
RUBBER SOUL is fiction of course, but IT COULD HAVE HAPPENED. The character "Dust Bin Bob" could have been real. I know that characters like that were among the Beatles friends in those early days. The story was partly inspired by the interviews I did for KFOX over the last 16 years- Paul McCartney, Ringo Starr, original drummer Pete Best, driver Alf Bicknell, road manager Neil Aspinal, and even some of the wives- Patti Harrison and Yoko Ono. I was always curious about how the Beatles got their records. They had a wonderful repertoire in this early days, but the American R&B records they covered were not available in Liverpool back then. I got some interesting answers and that's when I came up with the character "Dust Bin Bob."
Available now Greg Kihn's Brand New Novel "Painted Black" about guitarist Brian Jones co-founder of The Rolling Stones!

Click here for more info.