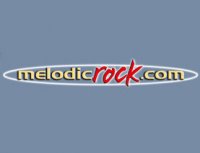 Just wanted to show love to people who are talking about the release of Kihnplete…
GREG KIHN DELIVERS 3-DISC COLLECTION:
Greg Kihn is proud to announce the release of a three-disc, all digital anthology box set, entitled Kihnplete (Post Beserkley Records). Kihnplete is a fascinating retrospective of Greg Kihn's vast body of work from the post Beserkley Records era, 1985 to the present. What most Rock Fans don't know is Greg Kihn recorded and performed with some of the best musicians over his illustrious 35-year career. Before breaking big with his own solo career, Joe Satriani was the Greg Kihn Band's lead guitarist during the Post Beserkley Records era 1985 to 1987. Fans of Satch, as he's affectionately referred to, will find eleven incredibly rare, hard-to-find studio and live tracks featuring the guitar prodigy.
In addition, Greg has been the longest reigning #1 Classic Rock Radio morning man in San Jose for 16-years. As of January 2011, The Greg Kihn Morning Show began broadcasting out of downtown San Francisco on KFOX FM 102.1 San Francisco / 98.5 San Jose to the entire Bay Area region; the fourth largest radio market in the USA, reaching millions. Greg is quickly on the way to becoming the #1 morning man in the region on California's largest Classic Rock Super Station. KFOX now affords the celebrities visiting the City of San Francisco a massive audience in where they can promote their events and performances through live interviews with Greg.
Greg is the author of four novels and one book of short stories, all of which will become available digitally for Kindle and iPad in the very near future. Greg has a screenplay in development for a new cable series about how the mafia ran the music industry in New York City during the early 1960′s, described as a cross between "The Sopranos-Meets Almost Famous". The complete press release can be viewed at: x.co/Kihnplete.