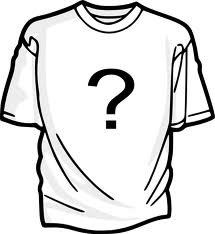 Every year we try to come up with a new T Shirt design to sell during the summer gigs. Over time we've used a million ideas. Here it is coming up again! I don't have any ideas left. In fact, none of us do. So, Skyler came up with a great idea- how about a contest? You guys submit your designs and we choose one of them for this years T Shirt! The person that come up with the best design wins a prize. I don't know what that prize would be, but we'll come up with something cool.. some sort of Greg Kihn prize pack with autograohs and other really cool stuff (guitar? maybe!). What do you think? Go online and look at Greg Kihn T Shirts from the past and get some ideas. We obviously want something new and fresh. I am wide open. I might suggest it something colorful and rock and roll-ish.
Let's get creative!
Specifics:
Use band name: Greg Kihn Band
Do not use a Greg Kihn or Greg Kihn Band photo.
Do not use a album cover.
We want a logo design for a front chest of a shirt.
We want a full size back or front design for a shirt.
You design the logo. You design the full size design. Look at the things I love… American, Rock n Roll, Sports, San Francisco… find something you can work into a design.
They can be four color designs.
You MUST be able to provide a hires image if selected.
To enter send your design, lores, in a Facebook message on my Facebook page. If you are selected we will contact you.
Deadline is March 6, 2013.
All submissions become property of Greg Kihn.
Rules of the contest are subject to change without notice.