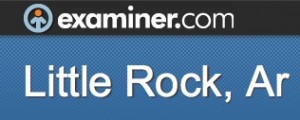 With the release of Kihnplete, the 3-disc Anthology box-set from the Greg Kihn Band, lead singer Greg Kihn hopes to inspire new listeners into discovering a new side of the group with pre-Digital live and original studio recordings. With songs such as "Jeopardy" and "Love & Rock & Roll", fans are reminded of the unique and charismatic approach the Greg Kihn Band deliver through their music. Representing the band's Post-Beserkley Records Era, the Anthology box-set includes studio recorded tracks, acoustic songs, and live tapings from the group.
While touring across the Country, Greg Kihn learned the band's song "Jeopardy" reached #1 on the Music Charts. "The band was on the road, and we stopped at Custer's Last Stand Gift Shop at Little Bighorn, " Kihn recalls, "I went to make a call on the payphone and found out 'Jeopardy' shot up the charts to #1." Bassist Steve Wright and Greg Kihn originally transformed the song's idea developed from Wright's Casio Keyboard and Kihn's Boom box into an International success. After Wright created the rhythmic beat with the Keyboard's tiny drum pad, Kihn began reciting the impromptu lyrics, "…You can take it as a warning/Or take it anyway you like/It's the lightning, not the thunder/You never know where it's gonna strike/Our love's in Jeopardy, baby…/" Kihn recalls the moment when the idea for the song first came about, "It took 15 minutes to write the song. We rehearsed it on the first try and recorded the song on my Boom box." After performing the song live, for the first time, at Chicago, Illinois' Park West, the Greg Kihn band received very positive response from listeners who liked the song. This positive feedback would help the band earn a top hit with "Jeopardy".
Available now Greg Kihn's Brand New Novel "Painted Black" about guitarist Brian Jones co-founder of The Rolling Stones!

Click here for more info.