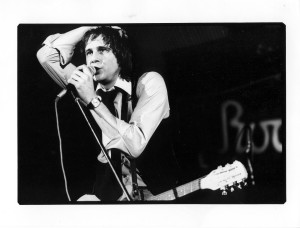 The Greg Kihn Band rehearsed yesterday for their summer concert series.  We ran through just about every song we knew, including a few older nuggets from the GKB catalogue like "Happy Man," "Testify," "Can't Stop Hurtin' Myself" and "Madison Avenue."  Our first gig this yeat is next Thursday in downtown San Jose for "Music In The Park" at Cesar de Chavez Park on Market Street across from the Fairmount Hotel.  This gig is always packed with thousands of people so get there early.
Rehearsal is always fun with these guys.  It was great to get together and play music again.  I missed those guys in the off-season.  Changes in the GKB include the exit of Tim Gorman, who quit the band this week to persue higher education in Portland.  We love Tim and wish him the best of luck.  I first heard of Tim when he was touring with the Who.  Tim was a favorite of producer Glynn Johns, and did a lot of session work for both the Stones and the Who.  Replacing him in the GKB will be Dave Medd of the Tubes.  Dave has filled in for Tim in the past and always does a professional job.
This summer, the Greg Kihn Band will be sounding better than ever.  My son Ry is kicking ass and taking names!