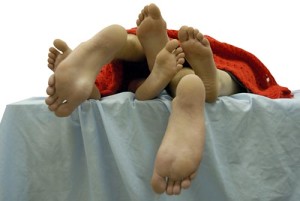 Valentines Day is a wonderful holiday. It celebrates love! What could be better than that? People all around the world show their love and affection by sending cards, giving presents, chocolates, flowers and other romantic treats. It's a good day to take your loved one out to dinner, and maybe share a glass of wine. I've always said, if you can't get lucky on Valentines day… well, you're out of luck. One day, back in the 1980's, the Greg Kihn Band chose Valentine's Day to perform three gigs on one night- we called it the manage a trios. Somewhere there are souvenir buttons of that gig. We had two sets of equipment and we leapfrogged out gear from club to club. By the way, the three clubs were The Keystone Palo Alto, The Stone on Broadway, and the Keystone Berkeley. Three shows in one night! We were crazy back then, but we had a ball. Many of the crowd followed us from venue to venue. The groupies were happy, the band was happy, and our accountant was happy.
Available now Greg Kihn's Brand New Novel "Painted Black" about guitarist Brian Jones co-founder of The Rolling Stones!

Click here for more info.