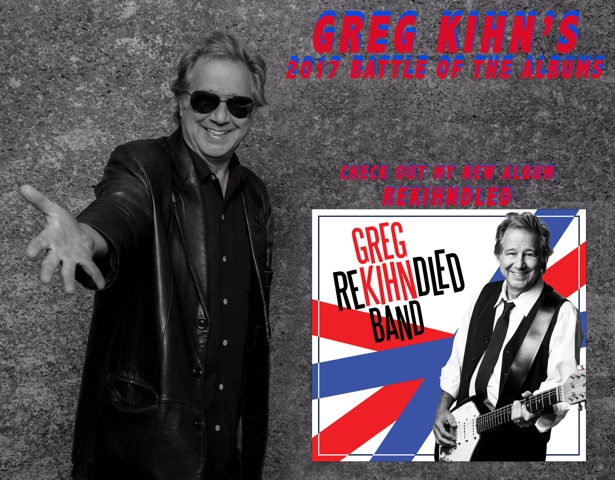 GREG KIHN's Battle of the Bands is back!
The last two years "BOTB" was FANTASTIC! I really enjoyed seeing what bands you fans were voting for. In fact, I had so much fun that I brought it back again for a third year! This year I decided I wanted to find out which album you fans thought was the "Best Comeback Album". (I am sortof releasing my own comeback album REKIHNDLED)
Here's how it works-
I've selected 16 Rock N' Roll Albums

You vote for your favorite albums

The albums with the most votes after each round move on

After 4 rounds of voting we'll have our 2017 WINNER!
Don't miss out on the fun… 
Fill out your bracket (download bracket below)
Vote for your favorite albums
Share with family & friends
Round 1 – 03/13 – 03/19
Round 2 – 03/20 – 03/26
Semifinals — 03/27 & 03/28
Championship Round 03/29 & 03/30
Winner announced on March 31st!
ROCK ON!