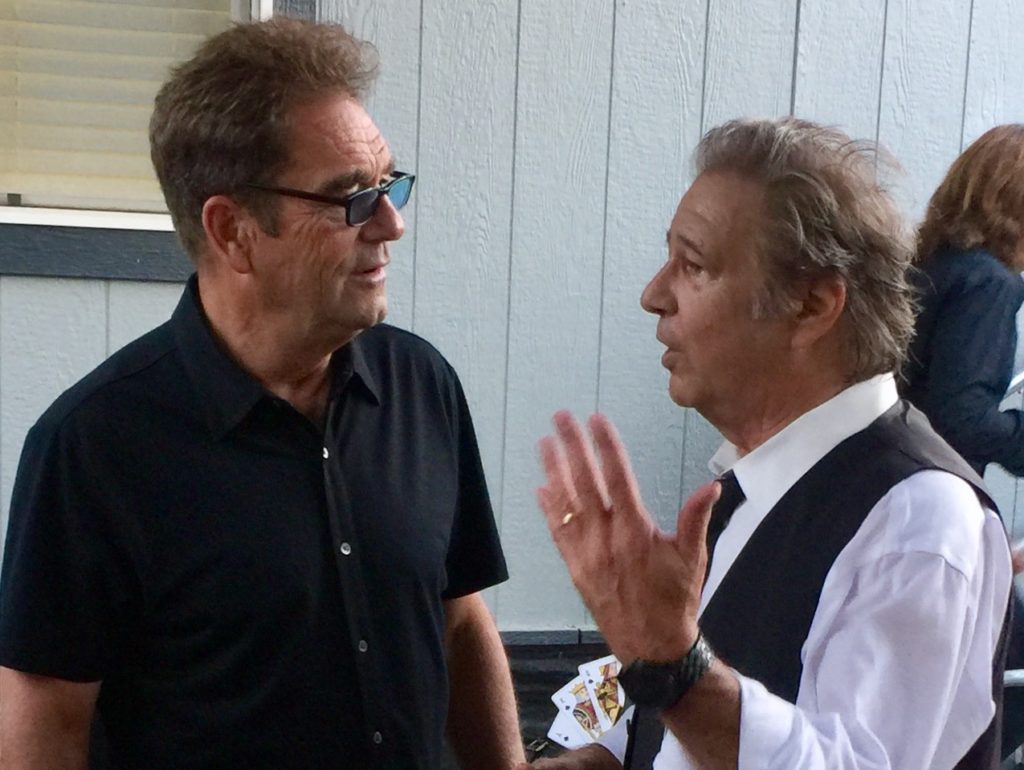 I want to personally thank all of my fans as well as Huey Lewis for the fantastic time we had playing at Thunder Valley Casino. The crowd was great, rockin' out to every song. The two bands complimented each other musically, and Huey and his guys couldn't have been nicer. I especially want to thank Huey for the five-star shout-out from the stage. After his first song he said something like, "I want to thank Greg Kihn for rockin' the house tonight! Didn't they sound great!"
People stood and cheered. My head got two sizes bigger as I beamed my approval from the side of the stage. Huey is a class act. Before the show we were hanging backstage and I got to see all of my old buddies in the band including Johnny Cola and Steph Burns. Huey told me they play 80 shows a year! That's a lot of shows, and a lot of wear and
tear on the body, but Huey shrugs it off and makes it look easy. Huey and the guys sounded great and put on a hell of a show! It would be a blast to tour with them. Like I said, the two bands go together perfectly.