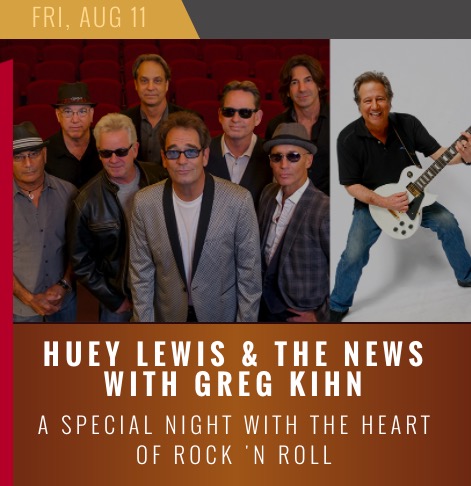 The Greg Kihn Band played in San Jose at the Santa Clara County Fair.  It was a pleasure to be playing in our own back yard after traipsing around the country all summer.  There we were, playing for friends and family on a beautiful summer night just made for rock and roll.  I saw many familiar faces in the audience, too many to list here, but you know who you are.  Thank you all.  I love you guys.  It was great to see you at the gig. 
I played with the set list and juggled a few songs around and it worked splendidly.  The band, with Ry Kihn, Robert Berry, and Dave Lauser, were tight and fired up.  We did "Reunited" as the encore instead of "Roadrunner" and it kicked ass.  The response to the new CD "REKIHNDLED" has been outstanding.  I saw a lot of people singing along on "Big Pink Flamingos," The Life I Got," and "Cassandra."  Those songs are emerging as the ones to watch on the new CD. 
Our next gig is August 11 at Thunder Valley Casino with Huey Lewis and the News.  I'm really looking forward to playing with Huey.  It's been years since we last rocked the house together.  This is the gig to go to if you're anywhere near.  I'll see you at Thunder Valley Casino on August 11 for a true rock and roll rave-up. 
Rock on!