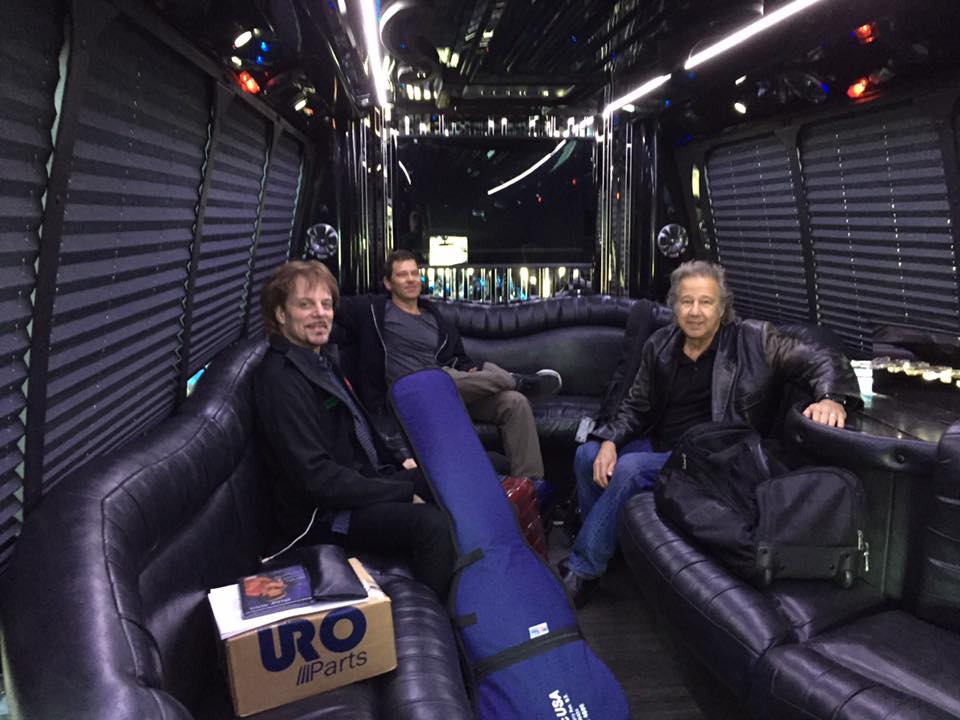 The Greg Kihn Band recently played in Buffalo, N.Y.  The band was really tight this weekend, maybe the best show we've played all summer.  In pure musical terms we kicked ass.  My old friend Tommy Tutone opened the show and his band was excellent.  They milked "867-5309" for twenty minutes.  I must say, I was impressed.  When we played, I swear I could see large amounts of people singing along with "Big Pink Flamingos" from the new album REKIHNDLED.  Was it possible that they knew the song just from hearing it once?  If so, that's a very good sign.  "Big Pink Flamingos" and "The Life I Got" are emerging as the songs to watch on the new album.  Be sure we take a look at the videos while your at the website. 
There was a "Rib Cook-off" at the festival and the guys in the band chowed down on copious amounts of "fall-off-the-bone" ribs right after the show.  I didn't indulge.  I should mention that Buffalo is the home of "Buffalo Wings" and they are ubiquitous.  My son Ry like's em extra hot. 
I juggled the set a little this week and changed a song or two.  We did "Cassandra" as the first encore, right before "Roadrunner" and it worked like a charm.  Cassandra is hard and fast and comes on like a fastball right down Broadway. 
Tommy Tutone and I exchanged CD's.  I gave him a REKIHNDLED and he gave me one of his. 
Ry and soundman Keith visited Niagara Falls that afternoon.  The awesome power of nature humbles all of us when we stand before it.  The sheer volume of water that thunders over the falls every second is unbelievable.  If you've never seen it, you should put it on your bucket list.
Back in my hotel room, I watched "Goodfellas" on the TV for the millionth time.  I love these old gangster movies.  My favorites are the Godfather (parts One and Two, but not Three), and "Goodfellas" and "Casino."  I love Robert DeNiro, he smokes about twenty packs of cigarettes in the two movies.  He literally smokes in every scene.  Poor Joe Pesci gets whacked at the end of both movies, yet DeNiro live on.  Guess what movie was playing on the return flight?  You got it.  "Casino."  I was in heaven.
Next week we play in our own back yard at the Santa Clara County Fair in San Jose.  It is opening night of the fair and admission is only one dollar!  See you there.
I'll tell you all about it next week.