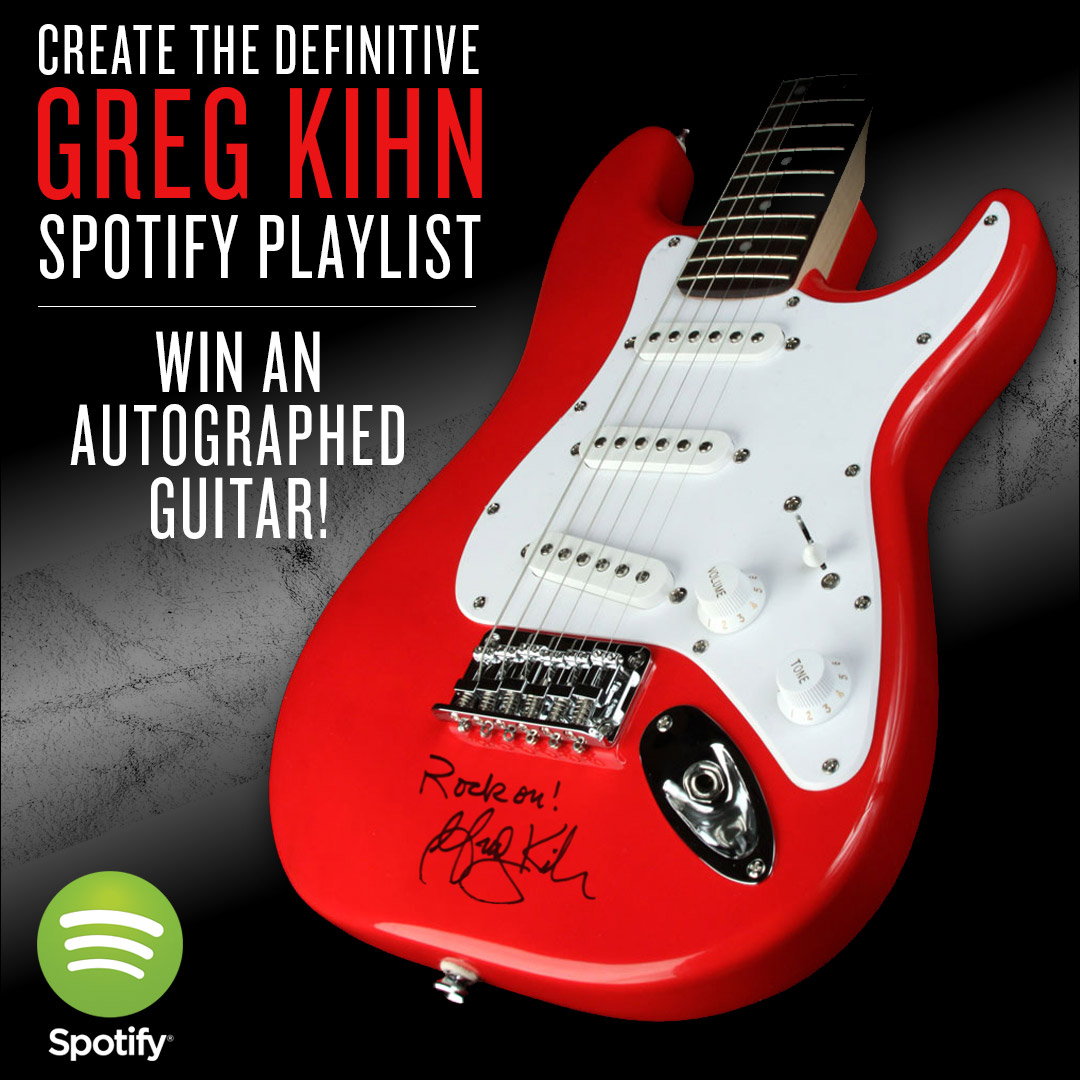 "CREATE THE DEFINITIVE GREG KIHN SPOTIFY PLAYLIST"
Win an autographed guitar!
Create your own Greg Kihn playlist with your favorite Greg Kihn songs, be sure to include songs from the new album REKIHNDLED such as The Life I Got. Once you have created the playlist ON SPOTIFY share it to the Greg Kihn Facebook page or post to Twitter, but be sure to include the hashtag #gregkihnspotify.
Greg Kihn will select a winner on July 4th. The winner will win a autographed mini guitar. 10 Honorable mentions get a autographed REKIHNDLED CD.