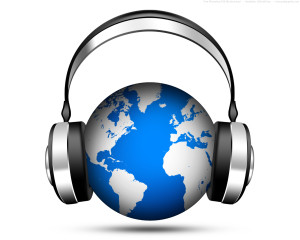 I've been doing a lot of soul searching lately. This time off from doing the morning show for KFOX has been liberating. I've been trying to make the best use of my time these days. I caught up on a ton of sleep and I feel more relaxed and creative. I finished RUBBER SOUL (my newest novel) and I am nearly finished the next novel based on my movie script 45RPM (about the mafia in the music biz in the 80's). Three days ago I had a major idea for the sequel to RUBBER SOUL which I am outlining right now. You know how this stuff works, right? The ideas just come when they come. There's no plan. It just happens. Boom! This sequel idea could be really interesting, but more about that later. It's still just a gleam in my eye at this point.
In addition I am considering getting back into radio again. I miss it. I've spoken with several SF radio stations but nothing has really turned me on. Radio is in bad shape these days. People are listening less and less and the radio stations themselves are so committed to the bottom line that they've made so many budget cuts that all the talent is leaving. Just look what's happened to KFOX since I left.
So, what to do?
I think it's time for me try INTERNET RADIO. Would you listen if I were on the Internet? It's the way of the future; I might as well get in on the ground floor. We'd probably have an app so you could listen in your car. We'd probably podcast too, and have live video of the show. It's a whole new world out there. I'm just talking about the first step here.
There are many ways to go but I am really attracted to working for myself and not have to work for a giant corporation like Clear Channel and Entercom. I've worked for both, and they are fine companies, but there's something about being your own boss. For one thing, I want the freedom to do whatever I want on the air.
I am currently exploring the possibility of setting up a studio somewhere and starting to broadcast. I will keep you updated on all this, things should be happening soon. I'm excited about it.
What do you think?