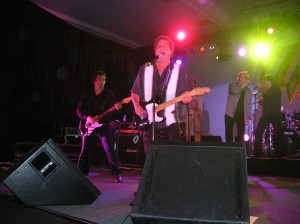 Greg Kihn has confirmed four dates for this summer, more are sure to come! Come on out to the shows and say hi!
Just Added:
"Music in the Park"
June 2nd, 2011
San Jose, CA
GKB @ 7 p.m.
Plaza de Cesar Chavez
(Market Street between San Fernando and San Carlos streets)
Free Show!!!!
2011 Concert Line-Up and info coming soon !!!!


June 12, 2011 12:30 pm
13th Annual American Graffiti Festival and Car Show
Modesto, CA
click for more info


June 25, 2011 5:00 pm
16th Annual Great Eldorado BBQ, Brews and Blues Festival
Reno, NV
click for more info


September 25, 2011 2:00 pm
B.R. Cohn Winery Fall Music Festival 25th Annual Silver Anniversary Concert
Sonoma, CA
click for more info
Available now Greg Kihn's Brand New Novel "Painted Black" about guitarist Brian Jones co-founder of The Rolling Stones!

Click here for more info.