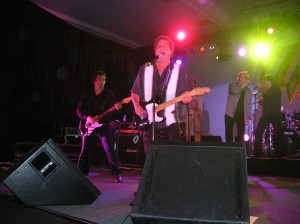 Greg Kihn has confirmed four dates for this summer, more are sure to come! Come on out to the shows and say hi!
Just Added:
"Music in the Park"
June 2nd, 2011
San Jose, CA
GKB @ 7 p.m.
Plaza de Cesar Chavez
(Market Street between San Fernando and San Carlos streets)
Free Show!!!!
2011 Concert Line-Up and info coming soon !!!!


June 12, 2011 12:30 pm
13th Annual American Graffiti Festival and Car Show
Modesto, CA
click for more info


June 25, 2011 5:00 pm
16th Annual Great Eldorado BBQ, Brews and Blues Festival
Reno, NV
click for more info


September 25, 2011 2:00 pm
B.R. Cohn Winery Fall Music Festival 25th Annual Silver Anniversary Concert
Sonoma, CA
click for more info
Purchase Greg Kihn's Brand New Book about The Rolling Stones… PAINTED BLACK!

Now available directly from Greg.